Welcome to Thunderchild First Nation
An independent Cree First Nations band government in Turtleford, Saskatchewan, Canada with no affiliation with any Tribal Council and is located approximately 113 kilometers northwest of North Battleford.
Thunderchild First Nation Notice Appeals Hearing (November 23, 2022)
Click Below for Thunderchild First Nation Citizen Application Forms
Application for Membership and on behalf of a minor.
Thunderchild First Nation Citizenship Application.
PCD Payment forms: There will only be one in person cash payout from 9:00 – 5:00, on Friday July 21st, 2023. All other payments will be disbursed weekly via Direct Deposit or Cheque only, starting July 28th, 2023, once the completed application form is verified. Please submit completed application form with photocopies of your ID, to PCD@thunderchild.ca
Parent/ Guardian with minors PCD form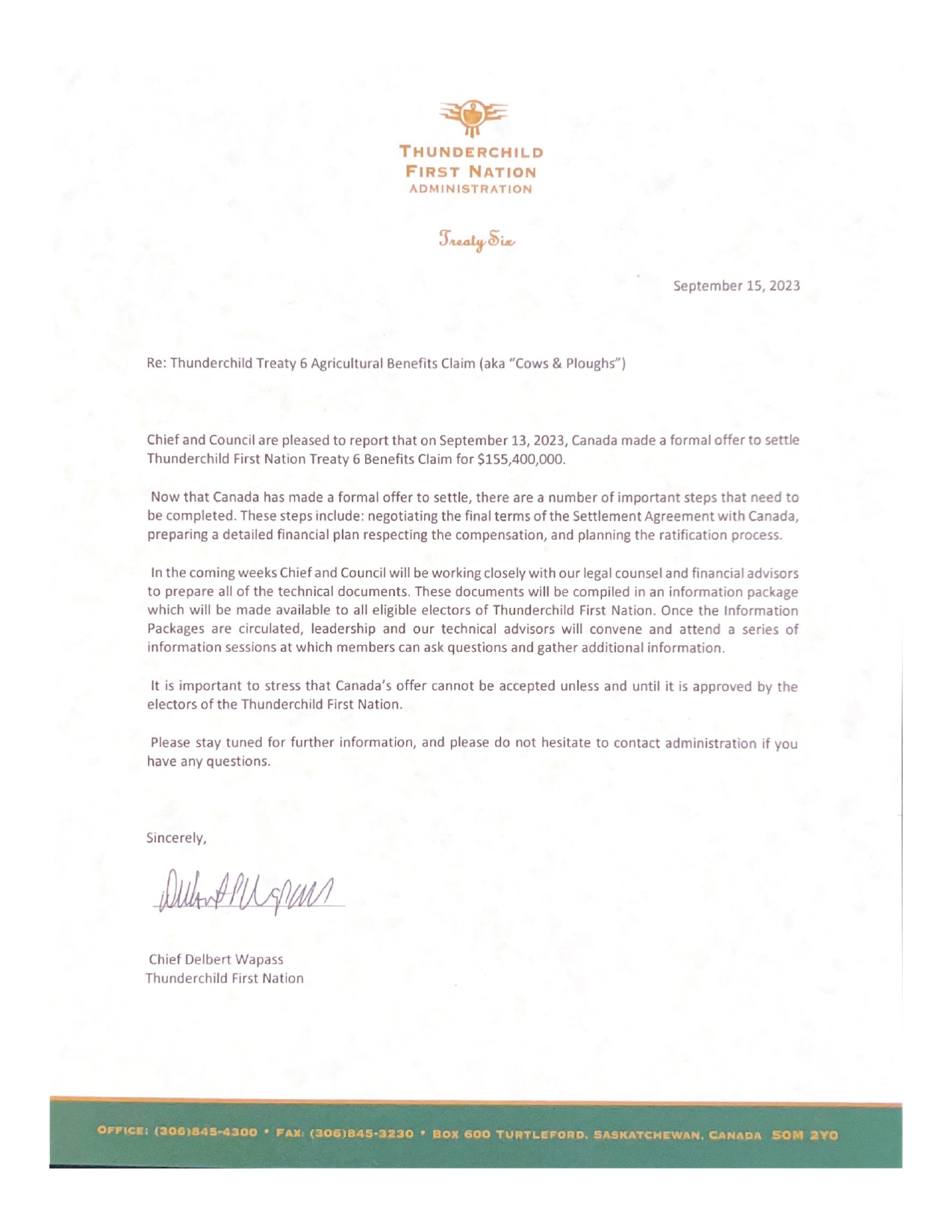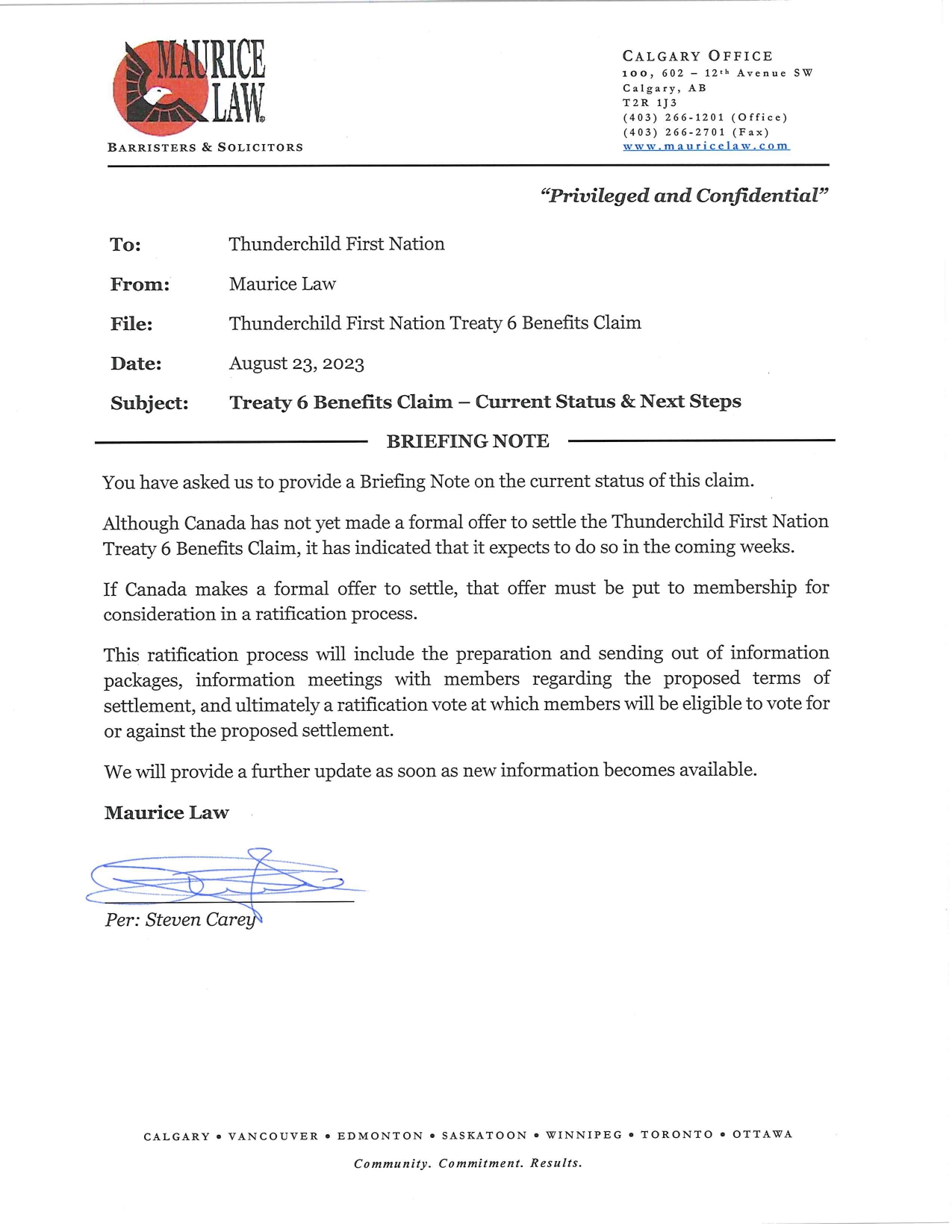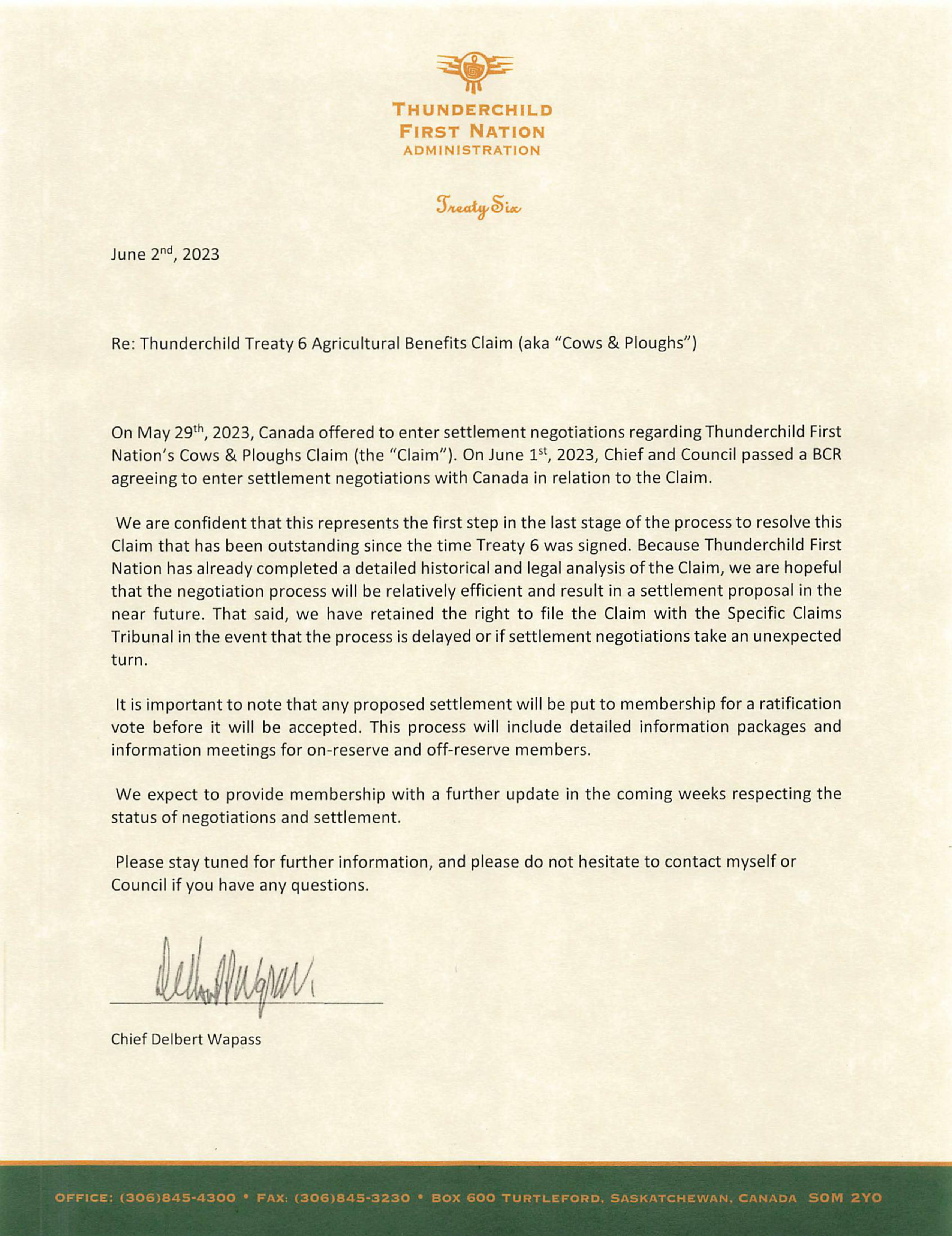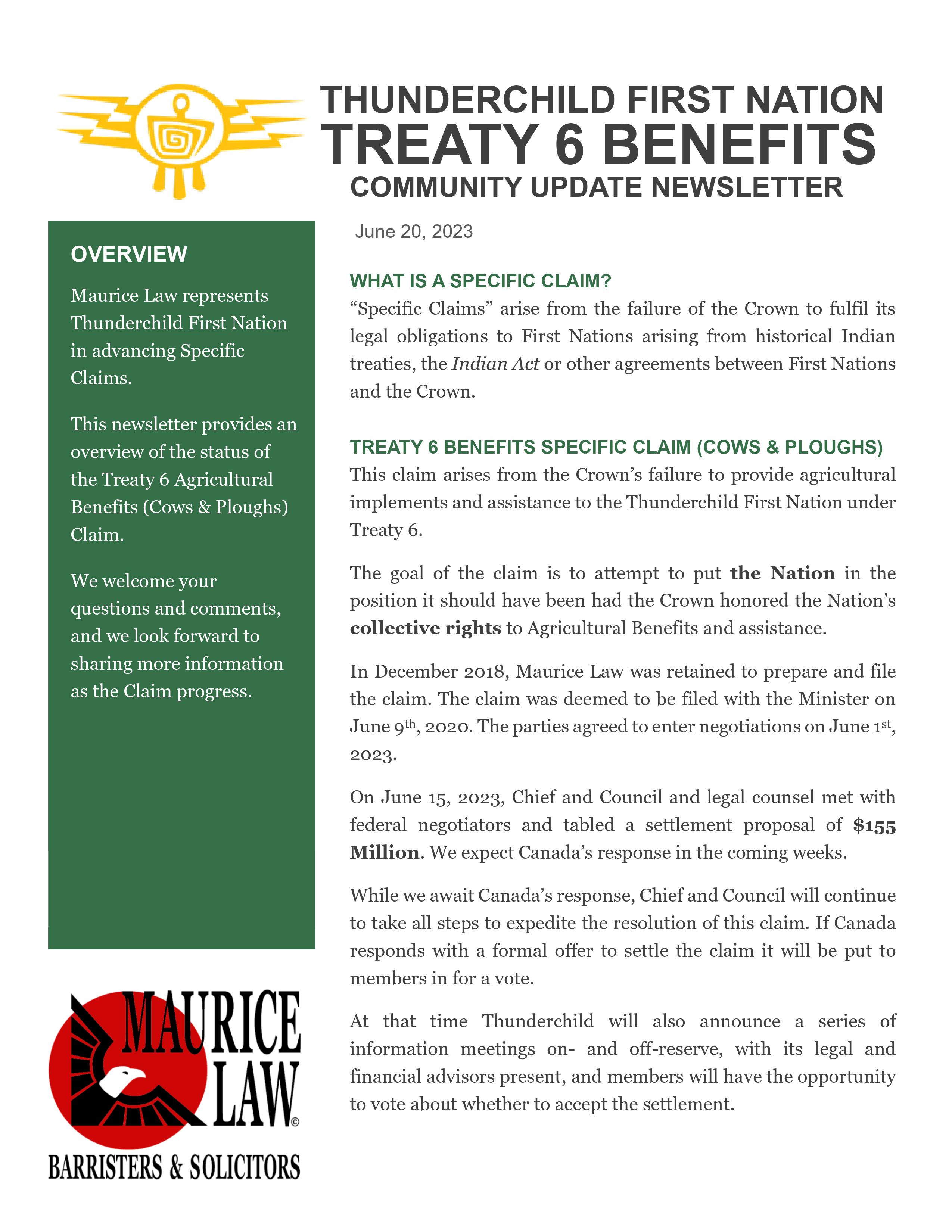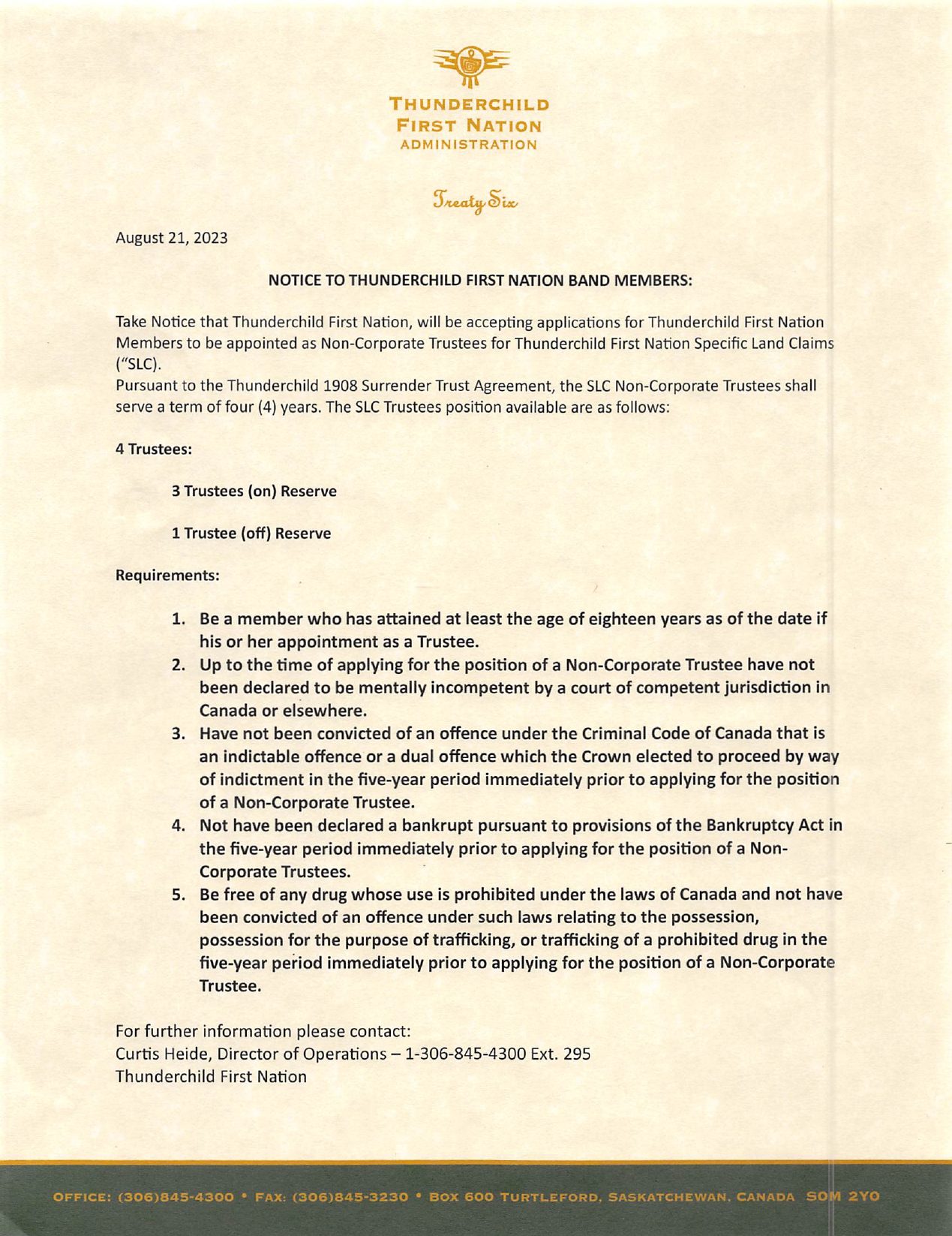 Thunderchild Pow-Wow
Thunderchild 55th annual pow-wow and handgame tournament. July 21, 22, 23, 2023.
Read More July 21,2023